Our factory can also produce industrial ceramics for water disposal, such as the porcelain powder, filtrating ceramic roller etc. Customer's product requirement and samples are always welcome.
Activated Carbon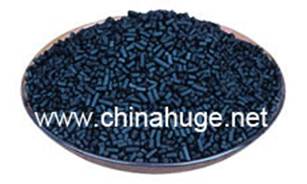 This product mainly used for polluted water purification. Its major material is fine coal and reformed by following process: mixed and extruded, carbonized, activated.
Product specifications:
Size: 3mm
Iodine number: 1000 mg/g
CCl4 adsorption: 60%
Benzene adsorption: 35%
Total internal surface: 1100 m2 /g
Moisture content: 5% max (when packed)
Package: 25kg woven bag with inner plastic bag, in pallets.